Standard Lifting Beams
SectionLift have a vast library of standard designs for all types of lifting beams. These range from simple spreader beams to complex lifting solutions. Our standard lifting and spreader beams are cost effective and easy to use.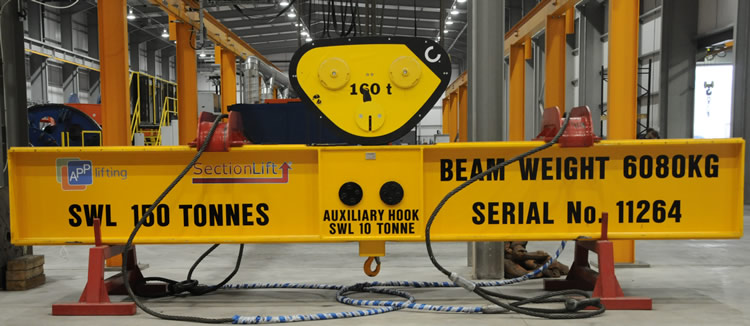 150 tonne lifting beam used for lifting full rope reels

Lifting beam designed to offload the components of the Thames-link Trains.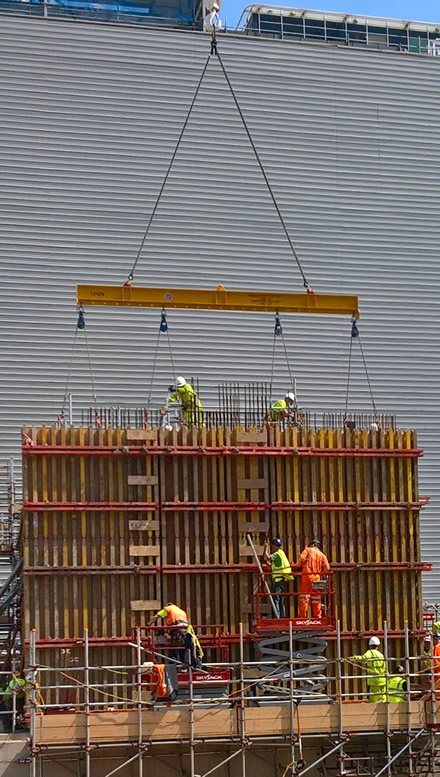 Typical multi-point lifting beam used in conjunction with sheave blocks for load equalization to lift a rebar cage. This system makes installation quick, easy and safe.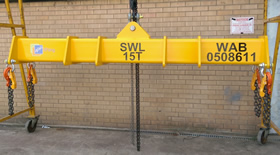 15 tonne single point top, 4 point bottom lifting beam designed for moving railway equipment.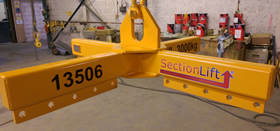 Bulk bag lifting beam for different bag sizes.